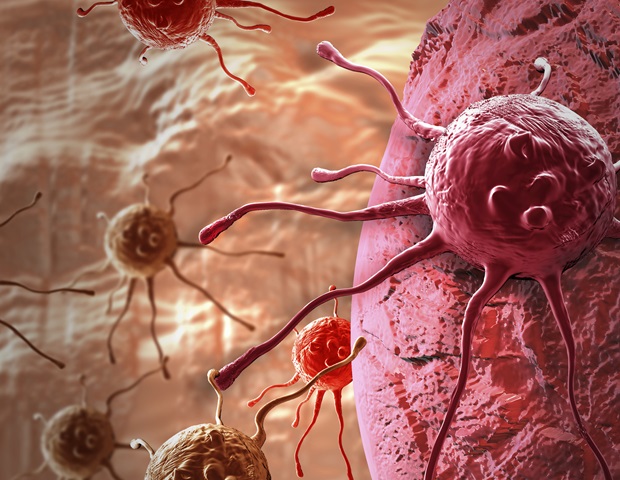 University of Oklahoma scientist secures nearly $1 million award to advance research in computational genomics
Reviewed
Marmar Moussa, Ph.D., an assistant professor of computer science at the University of Oklahoma, has secured a nearly $1 million award from the National Institutes of Health to advance her work in computational genomics.
The study, titled "Computational approaches to the mechanistic elucidation of the serrated pathway of human colon carcinogenesis," aims to unravel the mechanisms driving the serrated pathway of human colon carcinogenesis using computational methods that help explain how colon cancer develops.
This research is essential due to the intricacies involved in colon cancer initiation. Colon cancer often originates through various mechanisms, including mutations and genetic changes that lead to abnormal lesions known as precursor lesions. Some of these lesions, such as hyperplastic polyps, are well understood and pose minimal risk. However, others, like serrated lesions, remain less understood and require in-depth investigation."

Marmar Moussa, Ph.D., assistant professor of computer science, University of Oklahoma
Serrated lesions are characterized by their unique microscopic appearance, displaying a distinctive saw-toothed pattern, Moussa says. Her research develops computational methods to model the progression of such lesions into tumors, a process known as carcinogenesis. By examining RNA molecules in these regions and identifying specific signatures, she hopes to shed light on how these lesions evolve, ultimately leading to cancer.
The research will use spatial transcriptomics, a technology that studies complex cellular environments and that will provide molecular profiles of individual cells within tissue context. The technology allows scientists to gain a better understanding of how cells interact within the tissue, their spatial arrangement and their role in the development of cancer, Moussa says. "By data generated by spatial transcriptomics, we can identify complex patterns and signatures associated with evolving lesions."
Despite advancements in colorectal cancer prevention, it remains the second leading cause of cancer-related deaths in the United States. Moussa notes that the alternative serrated pathway of colon carcinogenesis, characterized by serrated lesions, has been underexplored due to its complexity and the lack of comprehensive data.
"The research project not only advances an understanding of colon cancer but also has the potential to impact the study of other cancer types," Moussa said.
Posted in: Genomics | Device / Technology News | Medical Science News | Medical Condition News
Tags: Cancer, Cancer Prevention, Carcinogenesis, Colon, Colon Cancer, Colorectal, Colorectal Cancer, Genetic, Genomics, Health Care, pH, Research, Research Project, RNA, students, Technology, Transcriptomics