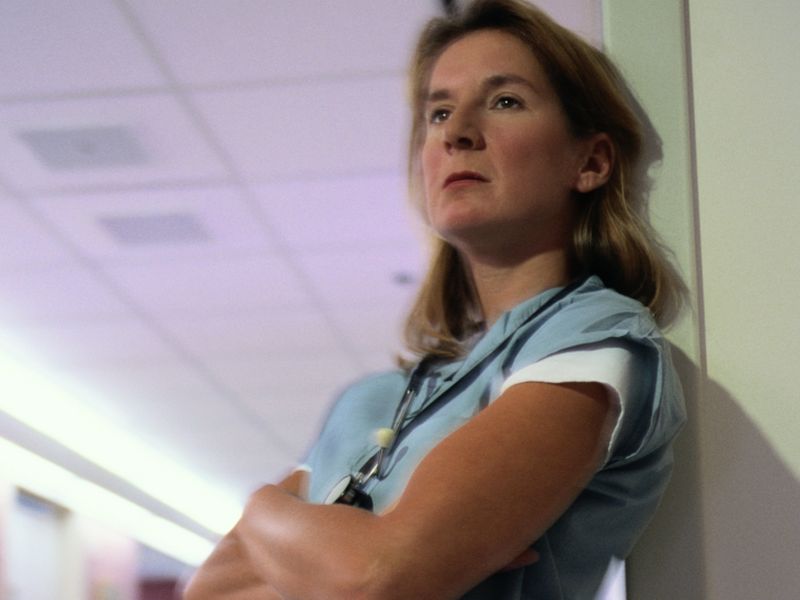 MONDAY, Feb. 10, 2020 — Students become less empathic toward patients throughout medical school, according to a study published online Jan. 21 in Academic Medicine.
Mohammadreza Hojat, Ph.D., from the Sidney Kimmel Medical College at Thomas Jefferson University in Philadelphia, and colleagues examined differences in students' empathy in different years of U.S. D.O.-granting medical schools. Analysis included responses from 10,751 students enrolled in 41 schools (3,616 first-year; 2,764 second-year; 2,413 third-year; and 1,958 fourth-year students) using the Jefferson Scale of Empathy and the Infrequency Scale of the Zuckerman-Kuhlman Personality Questionnaire for measuring "good impression" response bias. The authors compared their findings with preexisting data from students of U.S. M.D.-granting medical schools.
The researchers observed a statistically significant decline in empathy scores when comparing students in the preclinical (years one and two) and the clinical (years three and four) phases of medical school; however, the magnitude of the decline was negligible. In comparison to M.D. students, the pattern of empathy decline was similar, but the magnitude of the decline was less pronounced in D.O. students.
"It's an important responsibility of medical school to train knowledgeable, technically proficient doctors. They should train physicians who can establish better relationships with the patients, not only doctors who can pass an exam to get [a] license and practice medicine," Hojat said in a statement. "You can teach and enhance empathy, but the problem we noticed is that it's not enough, that you have to do additional things to sustain it."
Abstract/Full Text (subscription or payment may be required)
Source: Read Full Article