The American Cancer Society has recently published the statistics of cancer incidence and mortality for 2023 in CA: A Cancer Journal for Clinicians.
Study: Cancer statistics, 2023. Image Credit: Jirsak / Shutterstock
Background
Cancer is a significant public health crisis globally. It is the second leading cause of death in the United States. Because of the coronavirus disease 2019 (COVID-19) pandemic-related restrictions, cancer diagnosis and treatment delays have been observed worldwide. This may lead to a significant increase in the incidence of advanced-stage cancers and mortality.
In the current study, scientists have predicted the number of new cancer cases and deaths in the United States. They have also compiled the most recent data on population-based cancer occurrence and outcomes using incidence data collected by central cancer registries and mortality data collected by the National Center for Health Statistics.
Predicted new cancer cases and deaths in 2023
The study estimates that approximately 1,958,310 new cancer cases will be diagnosed in the US in 2023. This is equivalent to 5,370 new cases per day. Men are at higher risk of developing invasive cancers than women. This might be because of higher exposure to environmental carcinogens and behavioral factors (alcohol and smoking).
Among estimated new cancer cases, prostate, lung, and colorectal cancers are predicted to have a high prevalence among men in 2023. Among women, breast, lung, and colorectal cancers are predicted to be the most commonly diagnosed in 2023.
Regarding cancer-related mortality, the study has predicted that approximately 609,820 people will die in the US in 2023, which accounts for 1,670 deaths per day. The highest number of deaths will be due to lung, prostate, and colorectal cancers in men and lung, breast, and colorectal cancers in women.
The mortality from lung cancer will be 2.5 times higher than that caused by colorectal cancer. About 81% of lung cancers in 2023 will be caused by tobacco smoking.
Trends in cancer incidence
After two decades of decline, a 3% induction in prostate cancer incidence has been observed among men during 2014 – 2019. Except for this rise, men exhibit more favorable trends in cancer incidence than women during this period. While a 2.6% reduction in lung cancer incidence was observed in men between 2015 and 2019, women exhibited only a 1.1% reduction.
Among women, an increasing trend in the incidence of breast cancer, uterine cancer, liver cancer, and melanoma has been noticed. In contrast, men aged 50 years and above have exhibited a stabilized trend, and younger men have exhibited a declining trend in liver cancer and melanoma during this period.
Between 2012 and 2019, a 65% reduction in cervical cancer incidence was observed among women aged around 20. They were the first cohort to receive the human papillomavirus vaccine. This fact justifies the sharp reduction in human papillomavirus-related cancer incidence among women during this period.
Trends in cancer survival
The 5-year survival rate of all cancers has increased from 49% in 1970 to 68% during 2012 – 2018. Cancers of the thyroid, prostate, testis, and skin have the highest survival rates. In contrast, pancreas, liver, and esophagus cancers have the lowest survival rates.
Over the last four decades, no improvement in survival has been observed among women with uterine cancer. In addition, the highest mortality has been observed among Black women.
Trends in cancer mortality
Despite various pandemic-related limitations, a 1.5% reduction in cancer mortality rate has been observed between 2019 and 2020. A continuous reduction in cancer-related deaths has caused an overall reduction in mortality by 33% since 1991. This corresponds to the prevention of about 3.8 million cancer-related deaths.
Diagnostics and therapeutic advances have led to a significant reduction in lung cancer mortality rates. From 1990 to 2020, men had an overall 58% reduction in lung cancer mortality. Among women, the reduction has been 36% between 2002 and 2020.
A 55% reduction in mortality among men since 1980 and a 61% reduction among women since 1969 have been documented for colorectal cancer. There has also been a 43% decline in breast cancer mortality since 1989 and a 53% decline in prostate cancer mortality since 1993.
From 2000 to 2020, men's pancreatic cancer mortality progressively increased. On the other hand, despite having sharply increasing mortality for decades, liver cancer has recently exhibited a 1.3% reduction in mortality between 2017 and 2020.
The mortality rate has been reduced by 1 – 2% for uterine and human papillomavirus-related oral cavity cancers. In contrast, an accelerated reduction in mortality from 2% per year to almost 4% per year has been observed for ovarian cancer between 2017 and 2020.
Cancer mortality has decreased overall thanks to the advancements in screening, diagnostics, prevention, and treatment. In addition, improvement in lifestyle factors, such as reduced alcohol consumption and tobacco smoking, might also have a significant impact.
Journal reference:
Siegel RL. 2023. Cancer Statistics, 2023. CA Cancer Journal for Clinicians, https://acsjournals.onlinelibrary.wiley.com/doi/full/10.3322/caac.21763
Posted in: Men's Health News | Medical Research News | Medical Condition News | Women's Health News | Disease/Infection News
Tags: Alcohol, Breast Cancer, Cancer, Cancer Diagnosis, Cervical Cancer, Colorectal, Colorectal Cancer, Coronavirus, covid-19, Diagnostics, Liver, Liver Cancer, Lung Cancer, Melanoma, Mortality, Ovarian Cancer, Pancreas, Pancreatic Cancer, Pandemic, Prostate, Prostate Cancer, Public Health, Skin, Smoking, Thyroid, Tobacco, Uterine Cancer, Vaccine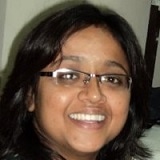 Written by
Dr. Sanchari Sinha Dutta
Dr. Sanchari Sinha Dutta is a science communicator who believes in spreading the power of science in every corner of the world. She has a Bachelor of Science (B.Sc.) degree and a Master's of Science (M.Sc.) in biology and human physiology. Following her Master's degree, Sanchari went on to study a Ph.D. in human physiology. She has authored more than 10 original research articles, all of which have been published in world renowned international journals.
Source: Read Full Article