In a recent correspondence article published in the journal Nature Medicine, researchers in the United Kingdom (UK) emphasized the significance of public and patient involvement (PPI) in scientific studies on long coronavirus disease (COVID).
Correspondence: Patient and public involvement within epidemiological studies of long COVID in the UK. Image Credit: p.ill.i / Shutterstock
Background
In 2021, researchers from nine epidemiological studies funded in the UK collectively made the National Long COVID Research Working Group to share their study findings and methodological advancements.
Apart from devising ways to collaborate across studies, the bigger goal of establishing this group was understanding the epidemiology of long COVID. For example, patients experience persistent symptoms after recovering from acute severe acute respiratory syndrome coronavirus 2 (SARS-CoV-2) infection.
Since then, coronavirus disease 2019 (COVID-19) patients and support groups working among the public have contributed substantively to seven of these studies. They created participant involvement groups specific to the research work.
This involvement showed the willingness of people to contribute to scientific research, but, more importantly, it presented unique opportunities and challenges for the patient and public involvement (PPI).
The success story of PPI
The therapies for long COVID (TLC) in non-hospitalized individuals is a study that remarkably depicted the success of PPI. The patient partners of this study identified the need to develop the Symptom Burden Questionnaire for Long COVID (SBQ-LC), which has received a license >90 times across 50 nations. Notably, long COVID patients actively participated in the content generation for the SBQ-LC.
More importantly, patient partners coproduced another study to evaluate the practicality and acceptability of delivering community-level non-pharmacological interventions (NPIs), which could be self-managed or remotely managed.
The support groups shared their experiences and assisted with public engagement by recruiting participants for studies, publicizing studies, distributing questionnaires, and distributing results. In a nutshell, they offered invaluable support to people with long COVID. However, the studies mentioned above had significant limitations. They lacked participation from a diverse population. Often all their participants had comparable age, ethnicity, education, and profession.
As an exception, the CONVALESCENCE long COVID study recruited most participants from differing communities and contained questions on diversity and equality in its PPI recruitment materials. The PPI team also provided extensive training to all participants so that they felt qualified to contribute to scientific studies, even in advanced domains, e.g., quantitative data interpretation.
During the COVID-19 pandemic, studies such as 'children & young people with Long Covid' (CLoCk) demonstrated how digital communication technology could help overcome the logistical challenges of working with public participants amid strict social distancing measures.
The CLoCk study also proved that online recruitment modes and virtual meetings helped attain more geographical coverage and diversity, including representation of people of all ethnicities and socioeconomic statuses, from across the UK.
Learnings from studies with PPI
The most important learning is that patient advisory groups (PAGs) must be established, with clear pathways for new joiners, and ensure their sustainable contribution. Sourcing people from several PPI networks rather than one could help ensure diverse participation.
It is equally important to keep all PPI members interested. So, they should receive regular updates about the research project they are involved in and be informed of its purpose. In this, a trained PPI lead could greatly help.
Moreover, this personnel could strengthen and make a long COVID research project sustainable. Nonetheless, researchers should also ensure all PPI members are comfortable contributing to long COVID studies as they have a chronic illness where fatigue is the main symptom.
In addition, all PPI members should be asked to contribute to studies based on their skill sets and interests. Furthermore, PPI meetings should be flexible. For example, in duration, considering individual needs, and disabilities, if any. Different research studies might have varying PPI requirements; for instance, some studies are more cognitively challenging.
So, all PPI members should be provided research material in advance and given breaks, as they might tire due to illness, sensory, vision, or cognitive issues, or concerns about facing a camera. Most importantly, researchers should be aware of or know how PPI could improve their research.
Conclusions
Studies have estimated that long COVID has grappled millions worldwide in two years. However, there is a lack of understanding of its causes and effective treatments. Based on the experience of the National Long COVID Research Working Group, PPI could offer several advantages for studies on long COVID.
The studies with PPI have more robust findings, which translates to more reliability and applicability. Thus, future research in this area should most definitively be patient-centric.
Journal reference:
Routen, A. et al. (2023) "Patient and public involvement within epidemiological studies of long COVID in the UK", Nature Medicine, doi: 10.1038/s41591-023-02251-5, https://www.nature.com/articles/s41591-023-02251-5
Posted in: Medical Science News | Medical Research News | Medical Condition News | Disease/Infection News
Tags: Children, Chronic, Coronavirus, Coronavirus Disease COVID-19, covid-19, Education, Epidemiology, Fatigue, Medicine, Pandemic, Research, Research Project, Respiratory, SARS, SARS-CoV-2, Severe Acute Respiratory, Severe Acute Respiratory Syndrome, Syndrome, Technology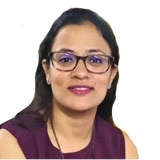 Written by
Neha Mathur
Neha is a digital marketing professional based in Gurugram, India. She has a Master's degree from the University of Rajasthan with a specialization in Biotechnology in 2008. She has experience in pre-clinical research as part of her research project in The Department of Toxicology at the prestigious Central Drug Research Institute (CDRI), Lucknow, India. She also holds a certification in C++ programming.
Source: Read Full Article