The older population is prone to microbial infections, which can lead to death. Hence, it is important to understand why this group is vulnerable to microbial infection, especially bacterial infection. A recent Scientific Reports study linked data from two sources to understand the determining factors for microbial infection in the older population in the UK.
Study: Laboratory diagnosed microbial infection in English UK Biobank participants in comparison to the general population. Image Credit: Kateryna Kon / Shutterstock
Background
Genetics & Genomics eBook
Compilation of the top interviews, articles, and news in the last year.
Download a free copy
The prevalence of bacterial infection significantly increases with age. According to English surveillance data, the incidence of Escherichia coli (E. coli) bacteria is around ten times more in men who are between 45 and 64 years of age and around 100 times more in men above 75 years of age, compared to the younger age group, i.e., those between 15 and 44 years of age. Similar trends were observed with Staphylococcus aureus, Streptococcus pneumoniae, and Streptococcus pyogenes bacteria.
Currently, there is no clear explanation for why older individuals are more vulnerable to microbial infections. Nevertheless, environmental risk factors, such as nutrition, lifestyle, and housing, have been deemed possible contributing factors. In addition, the levels of C reactive proteins (CRP) could contribute to individual infection risk.
Serological studies have indicated that aging is associated with a gradual decrease in adaptive immunity, i.e., T-cell responses and antibody levels, which leads to an increase in pneumococcal pneumonia and herpes zoster infections.
In addition to radiological imaging, microbiological sampling (e.g., blood, urine, sputum, peritoneal fluid, and cerebrospinal fluid) can also be used to diagnose an infection by identifying the causal organism of the infection. In England, microbiological specimens are typically processed in hospital laboratories under the National Health Service.
About the Study
The current study used a large-scale population cohort, namely the UK Biobank (UKB), to understand the determining factors of bacterial infection and how it influences subsequent health-related problems.
UKB is a prospective cohort that contains information on around 500,000 men and women aged between 40 and 69 between 2006 and 2010. Initially, this cohort was designed to evaluate the environmental and genetic determinants that lead to common life-threatening diseases.
Public Health England (PHE) has established a second-generation surveillance system (SGSS) to monitor and improve public health. The SGSS dataset contains regularly updated information on human pathogens, such as Campylobacter, Salmonella, and other foodborne pathogens. Additionally, it contains antimicrobial test reports against important pathogens.
The current study demonstrated the possibility of linking UKB prospective cohort data with a national dataset containing information on microbial culture in England (SGSS).
The numbers of UK Biobank participants identified in each local authority in which recruitment occurred (left), and the percentage of the population in each local authority recruited (right). Maps were made with ARCGIS by UKHSA.
Study Findings
A total of 4,726,417 samples from 4,066,974 individuals were identified between 1 April 2010 and 30 June 2016. Notably, the SGSS dataset has almost complete coverage of England from 2015 onwards from both primary and secondary care sources. However, microbial data before 2015 was available only from some areas of England.
E. coli and S. aureus were the most common pathogens in the study cohort. Nevertheless, pathogens commonly found in most communities and hospitals were Streptococcus spp., Enterococcus spp, Pseudomonas aeruginosa, and Enterobacteriaceae. The older age group was found to be most susceptible to urinary infections, along with respiratory, skin/wound, and bowel infections. The prevalence of E. coli was higher in women than men, while S. aureus exhibited the opposite pattern.
Strengths of Record Linkage
Monitoring microbiological isolations from more than 450,000 individuals present many research opportunities. Firstly, since UKB contains genomic data on the host, the genetic factor that enhances the risk of microbial infection in the older group can be investigated.
The UKB and SGSS record linkage will present the opportunity to better understand the concept of natural protection. This platform offers an important possibility to monitor antimicrobial resistance. Technological advancements will enable the identification of microbial genetic factors associated with virulence and antibiotic resistance.
The possibility of integrating microbiological data from the SGSS dataset with UKB, i.e., record linkage, holds great importance in public health and biomedical research.
Limitations of the Current Record Linkage
The current approach of linking data from UKB and SGSS has several limitations. For instance, UKB does not completely represent the English population. In addition, those who registered in volunteer-based studies were healthier and wealthier than the general UK population. Due to the "healthy volunteer effect," the microbial isolation rates were significantly low among UKB participants compared to similar aged individuals in the general UK population.
A systematic difference in the use and selection of antibiotics was also observed between UKB and other population cohorts. Despite the lack of representativeness, these biases can be quantified, and the data can be effectively examined for exposure-disease associations.
Despite the standardized methods followed by SGSS, the heterogeneity between microbial protocols and technologies across the laboratories can present some variation in results. Furthermore, ascertaining microbiological infection depends on access to a medical facility where viable specimens are collected. Microbial sampling also depends on the medical practitioner.
Journal reference:
Hilton, B. et al. (2023) Laboratory diagnosed microbial infection in English UK Biobank participants in comparison to the general population. Scientific Reports, 13, 496. https://doi.org/10.1038/s41598-022-20635-4, https://www.nature.com/articles/s41598-022-20635-4
Posted in: Men's Health News | Medical Research News | Women's Health News | Disease/Infection News
Tags: Aging, Antibiotic, Antibiotic Resistance, Antibody, Antimicrobial Resistance, Bacteria, Blood, Campylobacter, Cell, E. coli, Enterococcus, Genetic, Genomic, Herpes, Herpes Zoster, Hospital, Imaging, immunity, Laboratory, Nutrition, Pneumonia, Public Health, Research, Respiratory, Salmonella, Skin, Streptococcus pneumoniae, T-Cell, UK Biobank, Wound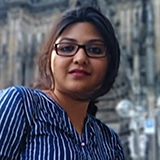 Written by
Dr. Priyom Bose
Priyom holds a Ph.D. in Plant Biology and Biotechnology from the University of Madras, India. She is an active researcher and an experienced science writer. Priyom has also co-authored several original research articles that have been published in reputed peer-reviewed journals. She is also an avid reader and an amateur photographer.
Source: Read Full Article